SKIN MANIFESTATIONS IN CHILDREN WITH COVID 19
Mirjana Popovska

Institute for Respiratory Diseases in Children- Kozle, Skopje, North Macedonia

Nora Polozhani

University Clinic for Dermatovenerology, Faculty of Medicine, Ss Cyril and Methodius University in Skopje, North Macedonia

Olga Spasova

Institute for Respiratory Diseases in Children- Kozle, Skopje, North Macedonia

Katerina Boskovska

Institute for Respiratory Diseases in Children- Kozle, Skopje, Faculty of Medicine, Ss Cyril and Methodius Univerity in Skopje, North Macedonia
Abstract
Children are a unique subgroup of patients in relation to the COVID-19 pandemic, often presenting asymptomatically, mildly or atypically. Initial reports did not include skin manifestations as a feature of COVID-19, however, there is a growing repertoire of reports showing a range of dermatologic skin manifestations in children. Six clinical manifestations have been described: urticaria, maculo-papular rash, morbilliform eruption, vesicular rash, lividor-reticular and multiform rash. Dermatological features occur before or simultaneously with other manifestations of COVID-19. Doctors play a key role in diagnosing patients with COVID-19 who may present for the first time unknowingly showing early signs of the disease. In this report are presented 4 cases of patients with Covid 19 infection, where the skin is the target organ of the virus. In all children, the skin manifestation is different, their markers of inflammation are different and the treatment is not the same. In patient number 1, we look at the benefit of I.VIG in viral infections and consider their use in COVID-19 infection. Skin changes should never be ignored. The rash can spread and lead to a severe form of the disease. Skin manifestations may be the primary (or only) manifestation of a sign. It is extremely important to recognize it in time and to treat it accordingly.
Keywords: Children, Covid 19, Immunoglobulins, Skin changes.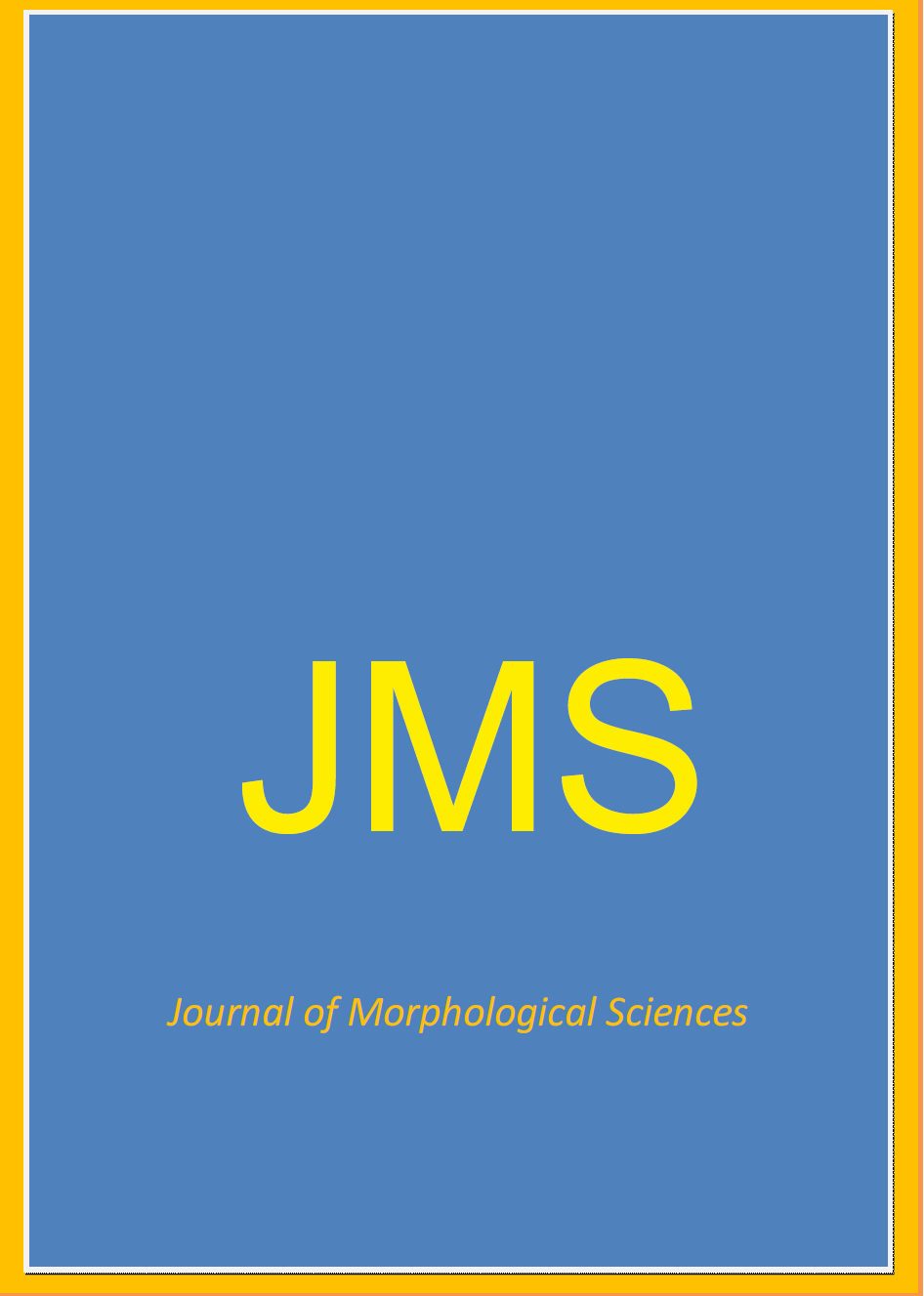 How to Cite
POPOVSKA, Mirjana et al. SKIN MANIFESTATIONS IN CHILDREN WITH COVID 19.
Journal of Morphological Sciences
, [S.l.], v. 5, n. 3, p. 53-59, dec. 2022. ISSN 2545-4706. Available at: <
http://www.jms.mk/jms/article/view/vol5no3-9
>. Date accessed: 01 apr. 2023.